ProSIM Appreciation Sale

ProSIM Appreciation is Here!

Celebrate with Awesome Savings on All ProSIM Titles thru March 18!
This March, we are taking time out to appreciate a line of wargames that have proven themselves as more than just games, but modern, real world simulations in use by militaries around the world. The seven titles in the ProSIM line are on sale for 20% off their normal pricing now thru March 18, 2013.
The ProSIM titles are:

Air Assault Task Force
Ride your metal valkyries into battle from the highlands of Vietnam to the mountains of Afghanistan. Real-time simulation of airmobile operations spanning four decades of modern warfare, highlighting three pivotal battles. For Windows.
$39.95

$31.95

Buy ►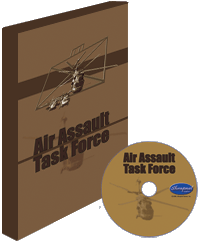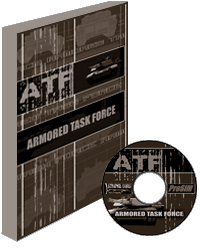 ATF: Armored Task Force
Bring forth the heavy metal thunder and smite your enemies using 120mm bolts. A ProSIM simulation focusing on land combat around the world. A great survey sim and as with all ProSIM titles features real world maps, realistic results, and full control of how one plays. For Windows.
$29.95

$23.95

Buy ►

Battle Group Commander: Episode One
A microgame featuring all the expansive details you come to expect from a ProSIM product but at a tiny price. Featuring a mini-campaign and multiplayer capabilities, lead the fight against the Russians using your Brits. Fully compatible with other ProSIM titles and a great introduction to their world. For Windows.
$14.95

$11.95

Buy ►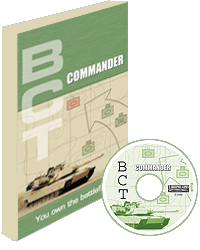 BCT Commander
The predecessor to ATF: Armored Task Force and Air Assault Task Force, BCT Commander is a detailed simulation of modern land warfare. If you like tanks, and brigades, then BCT Commander is your game. For Windows.
$19.95

$15.95

Buy ►

The Falklands War: 1982
ProSIM does historical. Not many games have tackled the Falklands War. Focusing on the ground actions this is a perfect example of the flexibility of the ProSIM engine. Instead of commanding platoons of tanks players command platoons of infantry, with fidelity right down to individual bayonet charges. For Windows.
$39.95

$31.95

Buy ►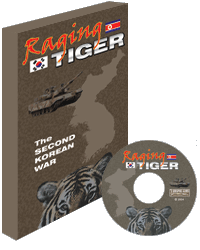 Raging Tiger: The Second Korean War
This simulation focuses on a hypothetical full blown war on the Korean peninsula. The US/ROK campaign is playable in any mission order and is one of the most challenging campaigns ever offered in a ProSIM product. Good strategy though will be rewarded. As with other ProSIM products Raging Tiger is compatible with other ProSIM titles. For Windows.
$39.95

$31.95

Buy ►

The Star and the Crescent
This title centers on the Middle East and Arab-Israeli conflicts, both historical and hypothetical. Lots of armor action, along with highly detailed close air support and air defense mechanics makes The Star and the Crescent a terrific title for the modern wargamer. For Windows.
$39.95

$31.95

Buy ►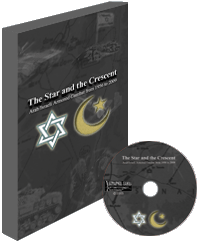 ---
March Special Offers!
Save $5.00 thru March 31, 2013
Save $5.00 thru March 31, 2013
---
Special Coupon for Our Friends & Fans!
Save an additional 6.25% on your next order. Use Coupon Code:

MARCHSAVE
Thru March 18, 2013
---
You have received this e-mail because you subscribed to our Friends & Fans e-Mail List. To unsubscribe, or to manage your account please click here.
Happy Gaming!
OMGN is not responsible for any blog post content on this site. The blog post author is responsible for all blog post content.
You can only comment if you are a
logged in
user. If you don't have an account, why don't you consider
registering
for one?
There are currently no comments for this blog post. Be the first one to comment!