Shrapnel Games Spring Offensive
If you have trouble reading this e-mail click here.

The winSPWW2 and winSPMBT Spring Upgrade Offensive Thunders Forward!
Camo Workshop Takes No Prisoners With The Latest Patches!
To some, spring in North America means baseball games, backyard bar-be-ques, and the joy of five pounds of pollen filling your lungs. And while for some, all that may be well and good, there are others who look forward to spring for entirely different reasons. For you see, spring is the time for Camo Workshop to once again bless wargamers everywhere with the fire and fury of new WinSPWW2 and WinSPMBT upgrade patches!
Yes, once more the two greatest turn-based tactical wargames available on your PC have been weighed and measured and found worthy of cramming even more grog goodness down their throats. Like white phosphorus foie gras, these upgrades are hot, hot, hot and are ready to be applied immediately...
Full Press Release ►


winSPMBT Page ►


winSPWW2 Page ►

---


Celebrate Spring with the Shrapnel Games Sale Event!
Relax with Your Favorite Independent Strategy Games!
Can you feel it? Spring is finally arriving. And as part of Shrapnel Games' Spring Offensive, from now thru April 28th we're having a massive sale on all our current gaming titles. Celebrate Spring with games shipped to your door or downloaded directly to your hard drive. Games of grand strategy, of war, of fantasy and time. Award winners, mod friendly, and critically acclaimed. They're all on sale at Shrapnel Games official store, the Gamers Front.
Full Press Release ►


Check out the Sale ►

---
April Special Offers!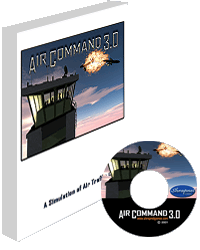 Save $10.00 thru April 30, 2013
Save $5.00 thru April 30, 2013
---
Just for Our Friends & Fans!
Save an Additional 5% on your order. Use Coupon Code:

SPRINGSALE
Thru April 28th
OMGN is not responsible for any blog post content on this site. The blog post author is responsible for all blog post content.
You can only comment if you are a
logged in
user. If you don't have an account, why don't you consider
registering
for one?
There are currently no comments for this blog post. Be the first one to comment!